Coast2Coast challenge – riding from Whitehaven to Keswick
July 22, 2011 | 10:36 pm
Setting off after lunch from Whitehaven, we cycled through a housing estate before quickly finding ourselves on cycle route 71, part of the National Cycle Network. This took us south for a couple of miles before turning east on what I think was a disused railway track.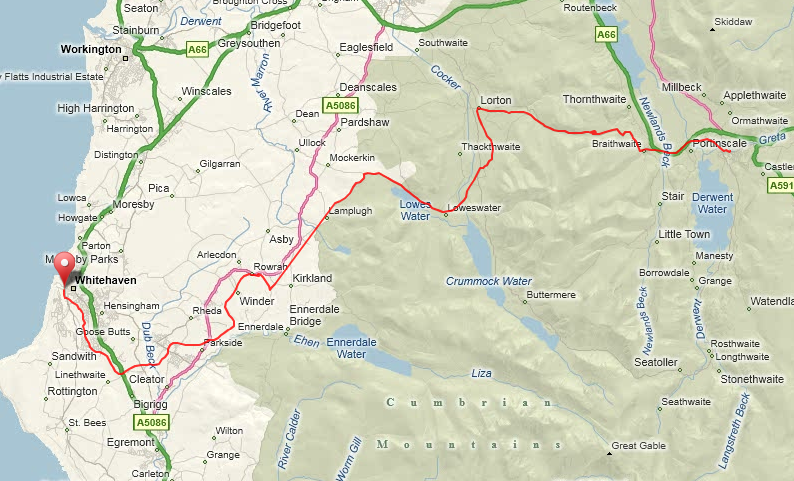 The undulations started after about 8 miles. We climbed steadily from sea level up until about 700ft after about 12 miles. It was along this part that the views really started to kick in.
And it wasn't much later that the rain kicked in too! This was the start of a series of photo's with dramatic clouds and big hills, along with waterproof jackets!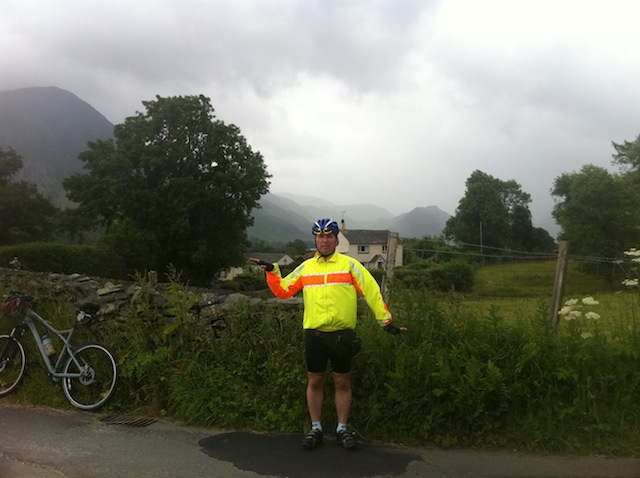 After 18 miles, we reached the small village of Lorton and started the big climb of the day through the Whinlatter Pass to the Whinlatter Forest Centre. The climb was about 800ft in a couple of miles so not too steep, but fun none the less!! Fun if you are sad like me and enjoy climbing!
By the time we got to the top for a stop at the visitor centre, the rain was coming down hard and it was approaching 5pm. After a quick cup of tea and a piece of homemade apricot, date and ginger flapjack (which was really good), we did the 6 miles downhill into Keswick, to the Youth Hostel. 6 miles descending in the rain, left us pretty cold, so we were all glad to be able to get a shower and a really good hot meal.
The highlights were the Sweet Potato soup starter and the Ginger steam pudding desert, although the Chilli in the middle wasn't bad either. After a couple of quick beers in the centre of towm, bed was very welcome.
Day 2 dawned with more rain, if anything heavier than before…. more of that in the next report!
Posted by Gareth