It's officially cold now
October 24, 2010 | 8:27 am
Went out with John this morning….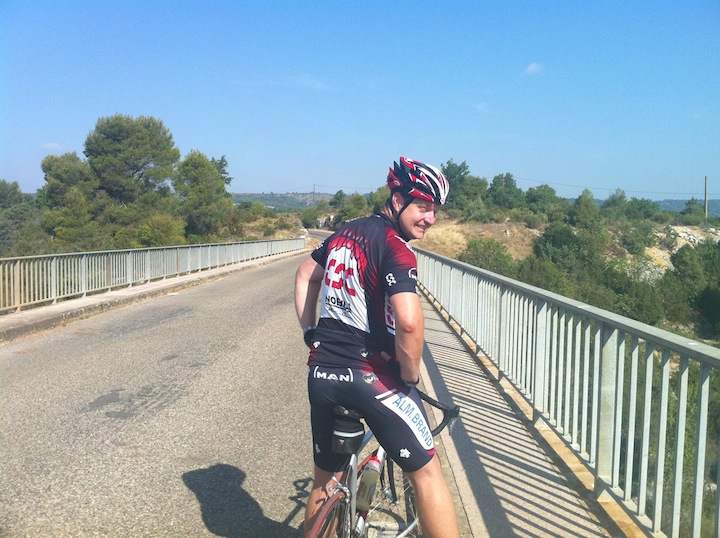 This piccie was taken in Provence. The sky this morning was a similar colour (once the sun had come up!!). But it wasn't as warm. Nothing like!!
I haven't looked at a thermometer but I reckon it was about 3 or 4 degrees. As we went out into the fields, some of the roads have been gritted and there was some frost about. Mental note – more layers needed next week!!!
Posted by Gareth