Choose your weapon….
June 10, 2014 | 7:40 pm
This Saturday is about first stages….
The first stage of my Four for a Cure 2014 challenge..
… over the route of first stage of this years Tour de France.
I mentioned in my last blog post that I had another bike to discuss with you – the one I plan to do half of this years 'Four4aCure' rides on. The first of the rides is this Saturday. The route is from Leeds to Harrogate via the Yorkshire Dales. 131 miles of ups and downs. This will be the longest ride I have done in a day, and also the most amount of climbing too!
When I first started riding road bikes in 2009, I did wonder whether it might be something I'd stick with or just be a bit of a fad! I've ridden bikes of all sorts for as long as I can remember – Mountain Bikes with the lads, Hybrids with the kids, even motorbikes with the wife on the back (more of that another time), the list goes on. When I first bought a road bike, I promised myself I'd invest in something decent, if I did stick with it.
Well, five years on and countless miles later, this year is to be the year of cycling. So thats a pretty good excuse. We had a holiday to Austin, Texas earlier this year, and whilst there visited a certain Mr Lance Armstrong's cycle shop – Mellow Jonny's. I got chatting with one of the sales assistants about Trek bikes and he pointed out this little number, which I instantly fell for…. (sad, I know!)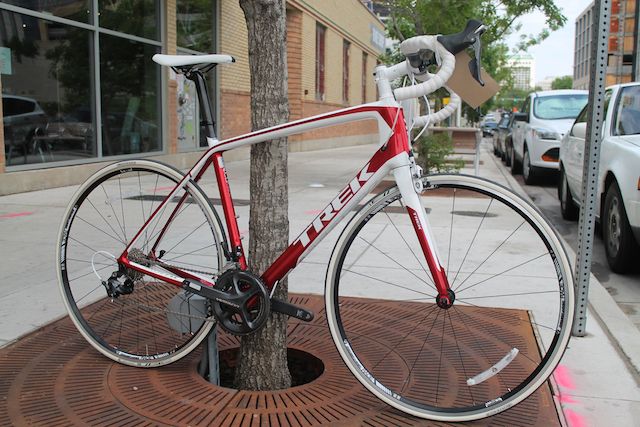 What better excuse than to finally buy a PROPER road bike than to dress it up as a souvenir from our holiday! (OK – its a poor excuse and I know it – so sue me!!!)
I got a phone call on Friday last week from my LBS (Local Bike Shop), Don Vally Cycles, who had had a delivery! I ordered this six weeks ago with the Tour de Type 1 in mind, only to find out that Trek Bikes UK were struggling for stock…. I'd resigned myself to struggling up and down the hills of the Yorkshire Dales on a borrowed bike, but no! I'm pleased to announce, ladies and gentlemen, that I will be attacking the course with vim and vigour on this little beauty!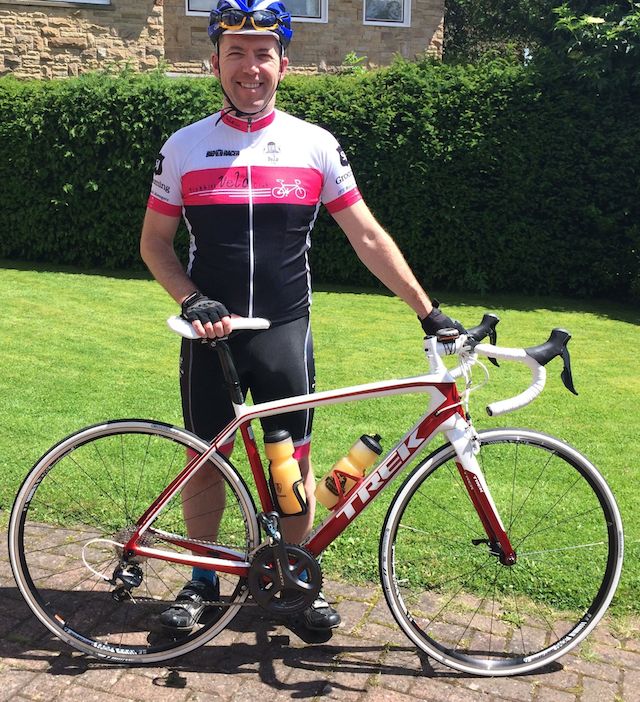 My weapon of choice for the hills of the Dales is a full carbon Trek Madone with Ultegra 11 speed group set (details for the cyclists among you!) and I've ridden it a couple of times now. It takes my breath away! My state of mind with Saturday looming has gone from 'apprehension' to 'Bring it On'!
I'd say it is a worthwhile investment then….!
Posted by Gareth