Curesam Rocks – again!
May 11, 2014 | 3:34 pm
Last night was our big fundraising night, and I'm pleased to report that it was a big success!
With all of the 100 tickets sold a couple of weeks ago, we were turning people down during the week. Fortunately, we were able to redistribute a few tickets during the day yesterday, so people with tickets that couldn't make it knew their places weren't going to waste.
Doors opened at 8pm at the bar was pretty packed by 8.30….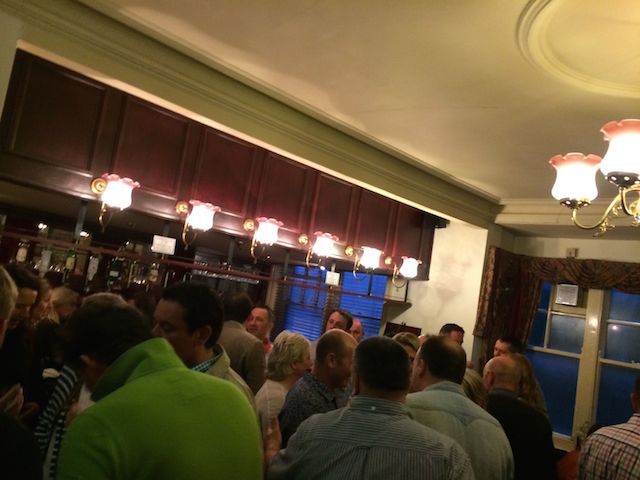 We also ran a prize draw during the night….
With lots of prizes donated by some very generous sponsors.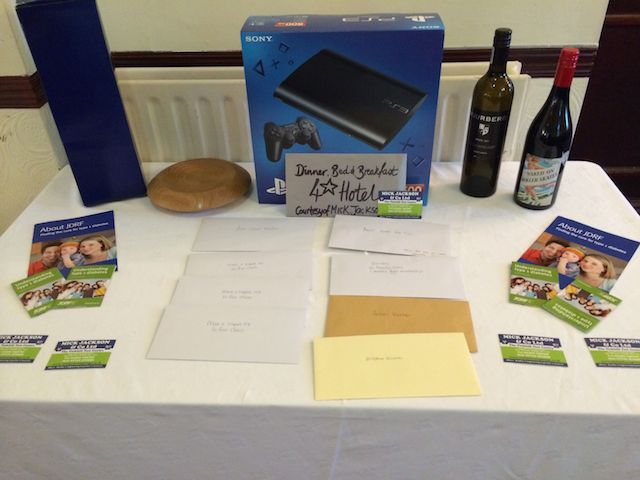 The sponsors and prizes were:
A "Romantic Escape" for two inc Dinner, Bed & Breakfast – Sponsored by Mick Jackson & Co Ltd
A PlayStation 3 – Sponsored by Playtime Video Games
Crown Hotel Vouchers – Sponsored by Crown Hotel, Bawtry
Meal for 2 at Zara's – Sponsored by Zara's Indian Restaurant, Tickhill
Millstone voucher – Sonsored by the The Millstone Pub, Tickhill
A Bottle of Moët & Chandon – Sponsored by James Criddle
2 Bottles of wine – Sponsored by Taylors of Tickhill
Zumbas vouchers – Sponsored by Move and Inspire me
Hand made wooden bowl – Sponsored by Ian Whitaker
Meat voucher – Sponsored by Fentons of Tickhill
Gym membership and free family swims – Sponsored by Bircotes Leisure Centre
A huge thank you to all our sponsors!
Of course, the main focus of the evening wasn't the prize draw, it was the band. The biggest thank you of the evening has to go to Dave Whitaker, Maria & Hywel Roberts and Darren Sanders, otherwise known as:
Barnsley's leading exponents of cutting edge, country style, Radio 2 covers with a light hearted twist (?!?!) – they rattled through their first hour in no time at all. Before you knew it, the chip butties were coming out at half time!
The Yorkshire Tapas went down well (and once the Prize draw had been drawn), Vest and Pants were back on, and the dance floor was soon full too!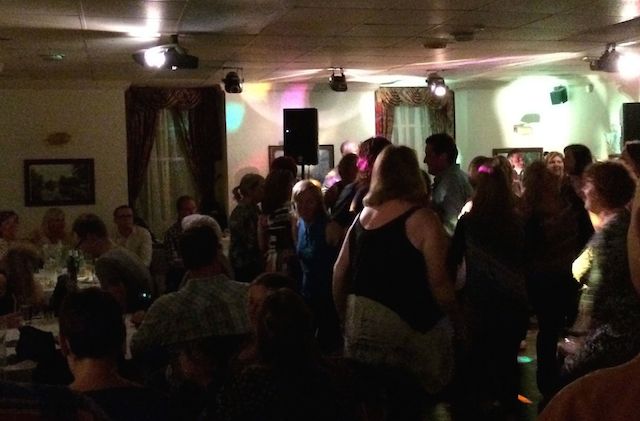 They played all the way up to the curfew of Midnight – which came far too soon! Brilliant from beginning to end, the highlight for me would have to the inclusion of a Prince song in their set for the first time. Kiss in a country style – who'd have though?!?!
So many people came up to me during and after saying how good the whole evening was, which is entirely down to the efforts of Vest and Pants.
After the costs were covered, we took £1685 on the night.
As a way of thanking the band, we are making a donation of £250 to their supported charity The Big I Foundation – a charity that aims to help improve education in poorer parts of the world, and is currently helping in places such as Ghana.
That means that on Monday we will be sending a cheque off to the JDRF for £1415.
An incredible amount, so thank you to everyone who supported us.
Posted by Gareth