Coast 2 Coast challenge – Alston to Newcastle-upon-Tyne
August 2, 2011 | 9:18 pm
The third and final day of the Coast 2 Coast challenge started on Sunday morning with the most wonderful traditional breakfast.
A big bowl of porridge, a full English inc proper sausages from the local butchers and loads of toast with marmalade. Just what you need when you have a day of cycling ahead of you, and the first half is all climbing!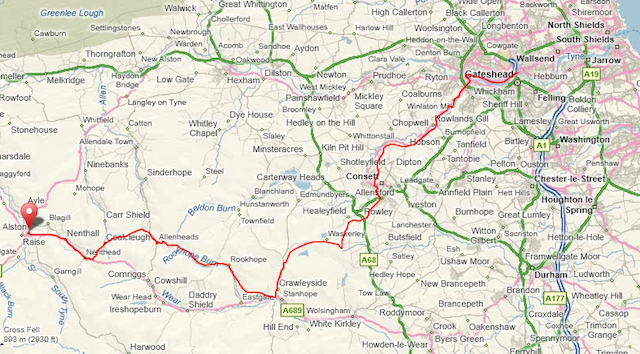 Alston is at 900 feet above sea level, but before we could start descending to the coast, we still had some more climbing to do, over 3,000 feet actually!
And of course, as soon as we leave, it starts to bucket down! I didn't mind that too much, as all my clothes were still wet from the day before. We'd all put our wet kit in the drying room on the Saturday night, but with so much wet gear in such a small room, there was no way it was all going to be dry the next morning. It was nice and warm, but moist none the less!
At the top of the first climb, we crossed over into County Durham.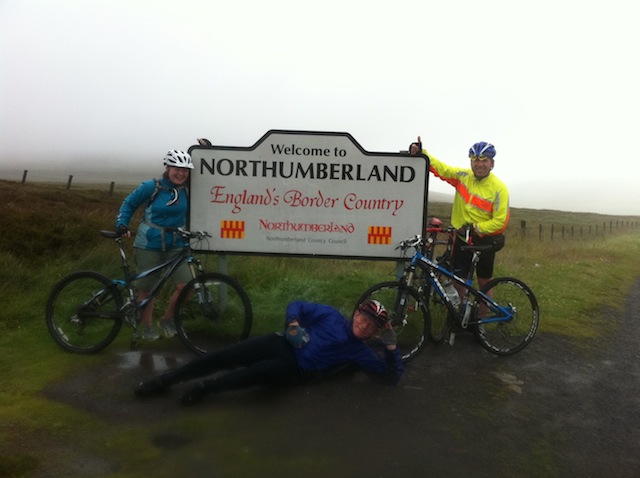 After a short descent into Allenheads and Rockhope, we arrived in Stanhope. Here was the hardest climb of the weekend – over a mile of climbing with some of the gradient at over 20%. I'm proud to say I didn't have to get off and walk!
Once we got to the top, we were on the Waskerley Way, quite a well know cycle path made from a disused railway line, and it was downhill all the way into Newcastle.
It was if the weather knew that we were getting near the end, because the sun finally decided to come out! And very welcome it was too. Climbing isn't too bad in the rain – if you are working hard, you are keeping warm. However, going downhill in the wet means getting cold. It's hard to brake when you can't feel your fingers!
By the time we hit Newcastle and the finishline at the new Millennium bridge, we were warm and dry, and could definately feel our fingers enough to hold the (plastic) glasses of champagne that greeted us!
Of those who completed the ride, only myself and Prejay Dhamelia-York (below) were cycling for Diabetes UK. Prejay is type 1 diabetic and rode the London to Paris challenge last September. Having lived with Samuel's diabetes for a year now, I fet much more able to help him and made sure I 'had his back'! Good job really, because as I've learnt, he is really forgetful at times! Leaving his helmet at a drink stop was pretty normal.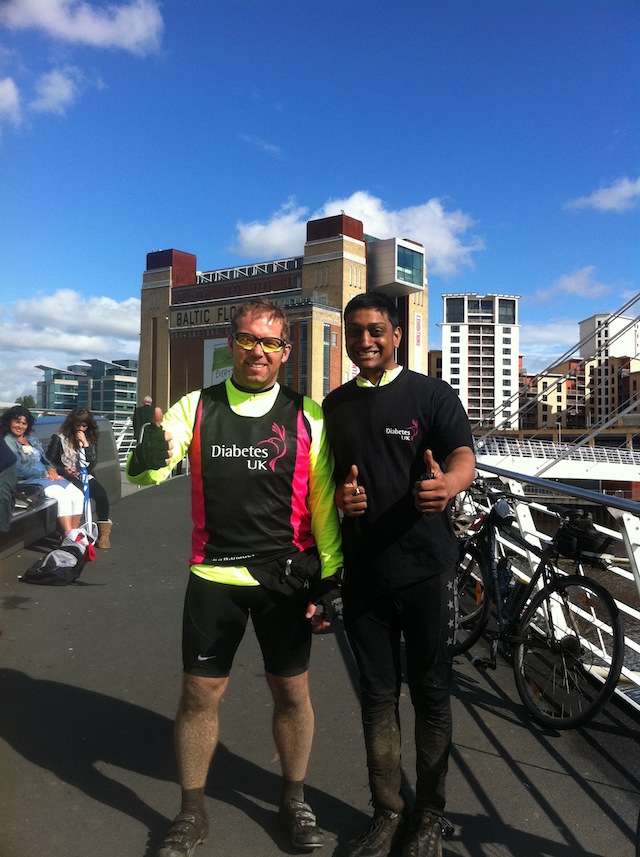 If you look closely at the picture above, do you notice how much mud is on my legs? Believe it or not, I am wearing white socks!
Also cycling this challenge was a group of gents from a church in Derby, who were fund raising for a school they sponsor in Africa. Collectively their group was called 'Charity Aid International' and in the picture below from left to right they were Simon Hart, Jon Scott, Ian Glover, Phil Coltman, Norman Lowndes (at the front), Bob Hamer and Terry McNulty.
Terry McNulty had an interesting warm up to the Coast 2 Coast challenge. He chose to set off from his home in North London 2 weeks before we started out and cycled all the way to John O'Groats before cycling down to Whitehaven, arriving two days before we set off on the Friday.
Amazing!
Posted by Gareth