Bargain of the month!
May 19, 2011 | 8:54 am
Do you like Samuel's new cycling top?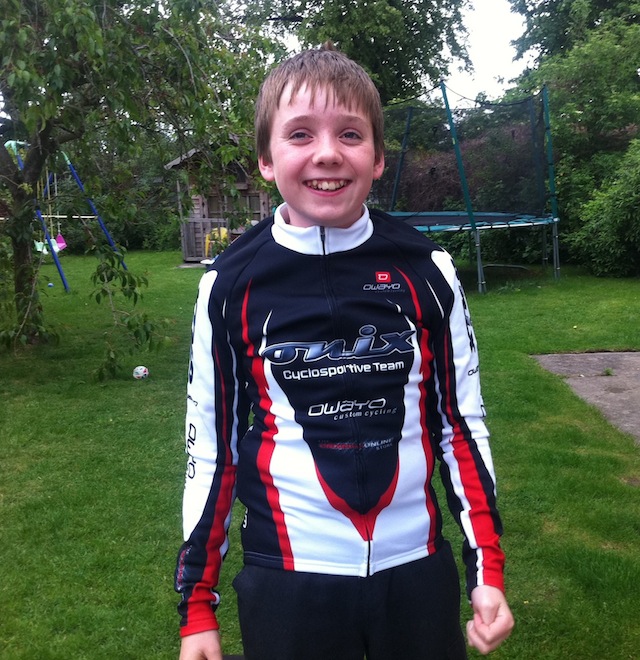 Courtesy of Onix Bikes, who were having a sale, what should have been a £40 top was reduced to £9.99! A nice looking design and the quality is really good. It turned up quickly and as you can see from the piccie, it stretches nicely over his pump, without any problems, which is a bonus!
There's a bit of room for growth, so it might last more than one summer before he grows out of it. Having said that – the rate he is growing at the minute, maybe not! In the meantime though, you can't argue that this is still a bargain!
Posted by Gareth