Proficient at cycling
January 25, 2011 | 7:06 am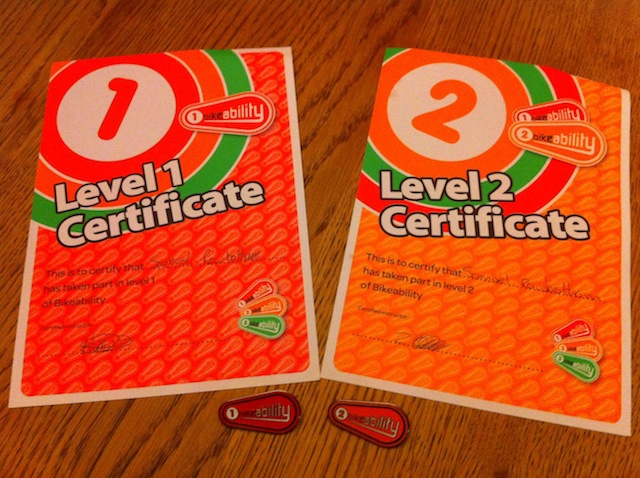 Samuel came home with these yesterday. I don't remember getting a badge or certificate when I did it, but it was nearly 30 years ago, so I can't be sure! Back then it was called 'Cycling Proficiency' – now it's been rebranded 'Bikeability'. What's in a name?
When I did it, there weren't levels either. Samuel said he found it very easy, and very enjoyable. He also won the competition for riding your bike the slowest, which is a way of showing good control apparently! The whole class passed both levels 1 & 2, whether that says anything I'm not sure. I don't remember it being an exam and I wouldn't really like it if kids saw this as an exam either. Imagine growing up and saying you failed 'cycling proficiency!'
They can't do level 3 until secondary school – maybe that's when it gets serious!!!???
Posted by Gareth