Four4aCure – Ride 1
June 12, 2014 | 8:53 am
The first of my four challenges is this weekend.
The Tour de Type 1.
I'm heading up to Harrogate on Friday to meet up with over 100 other riders from all over the country, all raising money for JDRF.
At 6am on the Saturday morning, we will be on a bus to transfer to the start point on the Headrow in Leeds, so hopefully we will be peddling by 7.30am!
Then it's the small matter of this…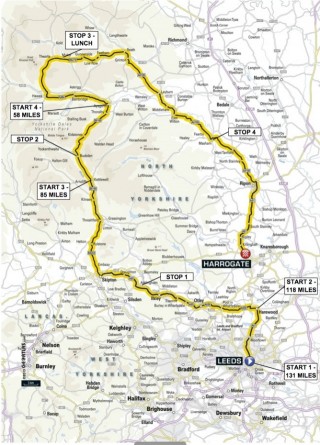 over these slight undulations…

131 miles over the hills of the Yorkshire Dales – GULP!
According to the itinerary, riders will be finishing from 3pm and the official dinner is at 9pm…. Then there's the England match kicking off at 11pm!
I can't see me arriving back at the hotel in Harrogate for 3pm – I'm hoping I make the celebration dinner at 9pm though.
If I'm not back in the hotel in time for the football, something will have gone wrong…..!!
Posted by Gareth