I went for a run and a ride today…
March 24, 2012 | 8:39 pm
Today was race day. For the third year in a row, I took part in the Clumber Park Duathlon – Sprint distance.
A 5k run followed by a 20K ride and finishing with another 2.5k run. It was really foggy, which meant the start was a bit delayed but we got going at just before 10am. Just over an hour and a quarter later, I was done. I was well pleased with the result, beating my best time by over 6 mins.
This duathlon/triathlon thing gets in your head. Already, I'm thinking about how I can improve on that next year!
Below are the splits for each leg, comparing them to the last two years. If you're interested, there are a few piccies on Facebook here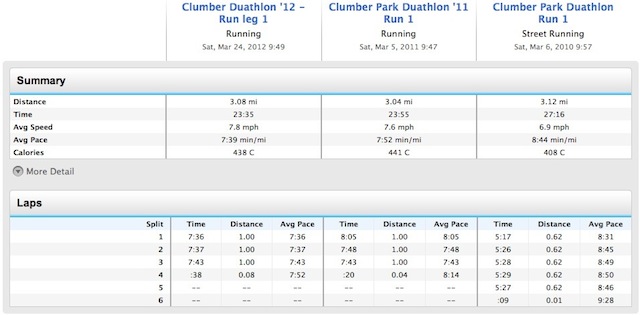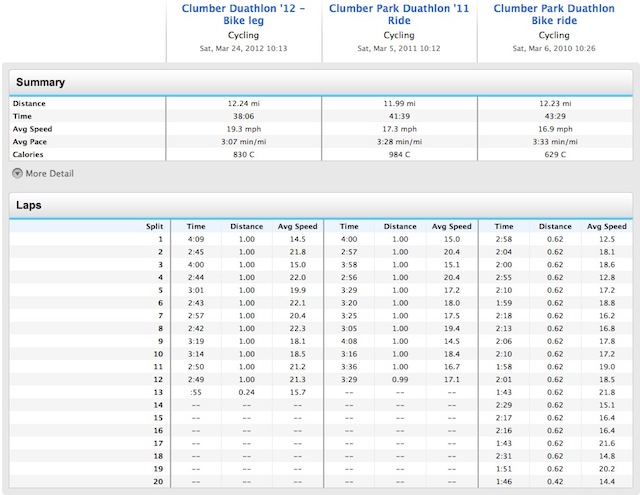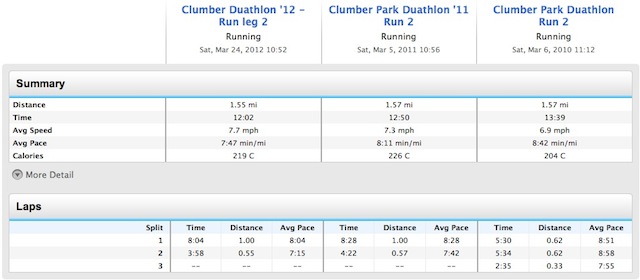 Posted by Gareth