Coast to Coast
April 10, 2011 | 9:40 pm
I haven't signed on the dotted line just yet but I fully intend to do the Diabetes UK Coast to Coast cycle challenge this July.
I was reading on the website of the organisers of this event that approx 25% of the route will be "off road on good quality trails made up of firm dirt".
Oh dear…. My road bike was going to be my weapon of choice but as their website goes on to say.. "road bikes will manage , even on off road –poss risk of punctures)" I've started to think the risk of punctures might be too great.
Given that my last challenge was scuppered at the end by a puncture and meant I didn't actually ride under the Eiffel Tower, but carried my bike.. I'm thinking I might want to ride this one on a more robust bike.
I do have a hybrid, but it's never been my favourite ride, especially on longer distances. It's too sit up and beg style – I prefer a more aerodynamic profile over the bars. I can't fit bigger wheels (700x35c was what I'm thinking) on my road bike as there's not enough clearance and I can't afford to buy a whole new bike, just for one weekend.
So, I was scouring eBay during the week, and genereally day-dreaming when I saw this…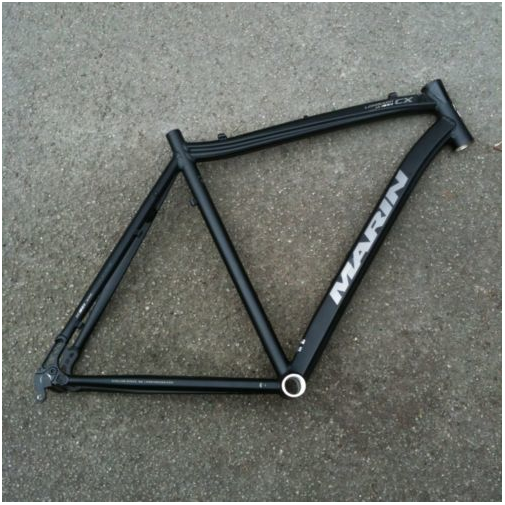 I've always fancied having a go at building a bike, so I bid on it… and only went and won it, didn't I. Assuming it turns up OK, I will have the basis of a little project and will report on progress as I go…
Posted by Gareth