Is this the most tenuous cycling post ever?
November 26, 2010 | 1:32 pm
So I'm hoping to go for a ride tomorrow morning, although the weather forecast is for snow. The faint hope that I might be able to means I can still load up on carbs on a Friday lunch….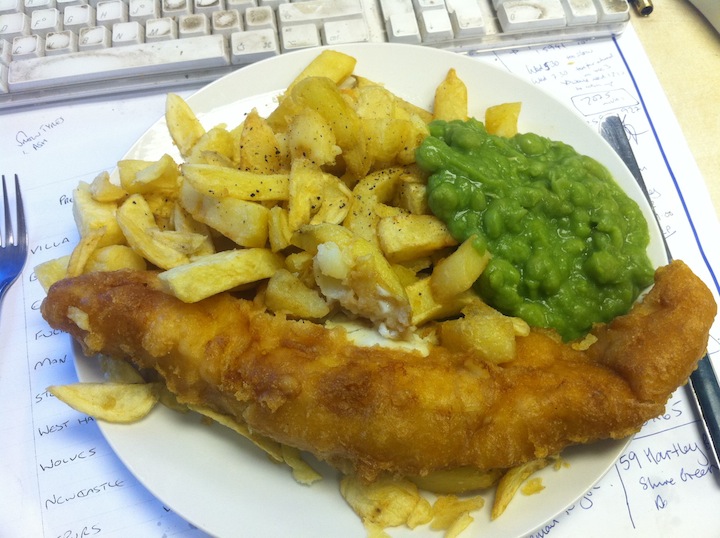 What has fish and chips got to do with a cycling blog?!?! I told you this was a tenuous post!!
Posted by Gareth